Welcome to The Mardy Fish Children's Foundation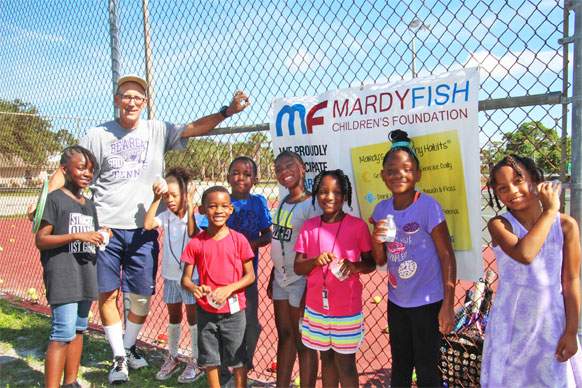 Our Mission:
To provide children, particularly underserved minorities, with the opportunity to participate in safe and impactful fitness, nutritional, and enrichment programs empowering them to live healthy and productive lives.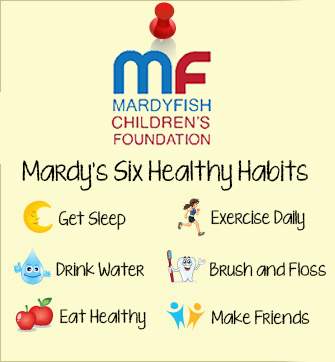 Our History
Founded in 2007, the Mardy Fish Children's Foundation collaborated with Pelican Island Elementary School providing enrichment and tennis programs. These programs provided a safe environment for children to participate in such activities as tennis, dance, gardening, sports and art. The Foundation is now stronger than ever, with the recruitment of new leadership, the addition of more volunteers and advisers and a new, heightened commitment and partnership with schools, teachers, families, and community. Our vision is to inspire and transform the lives of all children by supporting and developing healthy and positive youth development programs. Currently, MFCF supports over 2,400 children throughout Indian River County, Florida by funding after-school exercise, nutritional and enrichment programs in a safe environment to prepare them for healthy, productive and successful lives. The Foundation introduced the "Six Healthy Habits" in 2012 which are Get Sleep; Drink Water; Exercise Daily, Eat Healthy; Brush and Floss; Make Friends.
Board of Directors
Tom Fish
President
Mardy Fish
Chairman
Lynn Southerly
Executive Director
John Marshall
Treasurer
Debbie Bochte
Sam Garcia
Mike Hickey
Peter Kendall
Susan Lovejoy
Carly Witteck
Lynn Yardley
Jaime Yordan
Donate Today!
HELPING OUR CHILDREN GROW HEALTHY AND STRONG!
All funding comes from generous individuals, foundations and corporations. If you are interested in supporting our children and the mission of the Mardy Fish Children's Foundation and would like to make a donation, below are several ways to give.